Business Philosophy
China Youzan is a merchant service provider company, and our mission is to help every merchant who values products and services succeed.
China Youzan empowers merchants with a powerful yet easy to use platform that includes products such as Youzan WeiMall, Youzan Retail, Youzan Chain, Youzan Beauty, Youzan Education, and more. We help our merchants with online store setup, digital marketing, customer conversion and omni channel expansion, so they can focus on what matter to them the most: providing better products and services to their customers.
Our business philosophy is derived from our mission of helping every merchant who values products and services succeed, therefore our success is closely tied with the success of our valued merchants. As merchants succeed, merchants would continue to use Youzan and recommend our products and services to others. With increasing numbers of merchants using Youzan products and services, we are capable of more deeply understanding merchants' needs and provide them with better solutions for their business.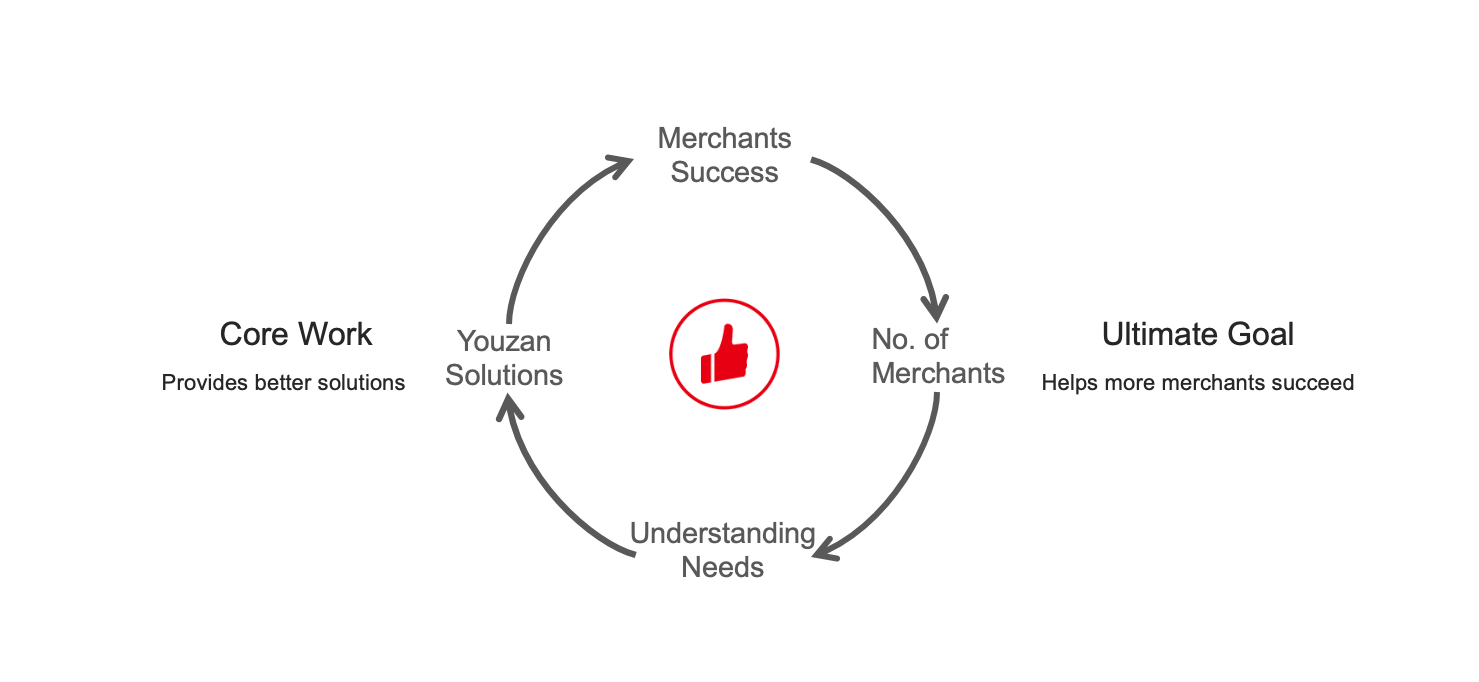 The development of a successful SaaS product must undergo 4 phases. 1. product improvement, 2. industry penetration, 3. ecosystem development and 4. extended services replication. The product improvement phase requires 3-5 years, the industry penetration period requires 2-3 years, and the ecosystem development period requires 5-10 years.
During the 1st phase, we thrive to develop products that can meet all our merchants' core business needs, and we will continue to polish products, enhance functions, stabilize systems and improve services.
During the 2nd phase, we dive deeper into vertical industries, further enhancing our product and service offerings to meet the diverse needs specific to the industry. We will provide in-depth industry solutions and comprehensive services,as well as build strong success cases for our merchants.
During the 3rd phase, we partner with ecosystem partners and utilize our cloud platform to build fully customized solutions for our merchants, meeting all their customization needs.
During the 4th phase, we will offer value added services such as logistics and finance to meet the extended needs of our merchants.
Our e-commerce SaaS product Youzan WeiMall has been evolving for the past 8 years, and it is now widely accepted by merchants and well commercialized. The WeiMall product line is currently undergoing its 3rd phase of development. Together with our ecosystem third-party partners and utilizing Youzan App Store and Youzan Service Market, we are providing fully customized solutions for our merchants.
We offer other store SaaS products such as Youzan Retail, Youzan Chain, Youzan Beauty and Youzan Education. Each one of these product lines has been evolving for the past 4 years and is currently undergoing the 2nd phase,thus we are focusing on product enhancement and commercialization.
We've also heard our merchants' calls for better financial and supply chain services. So, we've also launched value added services such as Youzan Guarantee, Youzan Distribution, Rapid Settelment, Consumer Finance, and more.
Road Map
Business upgrade announced at Youzan MENLO 2022 Conference: From store opening marketing solutions to private domain operation solutions

Youzan Jarvis released, the first private domain AI engine put into service

July 4th 2022

"Youzan Guarantee" upgraded to "Worry-free Shopping", a further boost to consumer rights and interests

January 10th 2022

Youzan revealed the report of new retail business for the first time, and released "10 Observations" of digital transformation in the 9th anniversary of Youzan Ecological Conference

November 27th 2021

Youzan officially launched the hotel industry solution "Youzan Hotel"

November 25th 2021

Youzan announced the comprehensive connection with Xiaohongshu

November 2nd 2021

Youzan's new retail strategy started to deliver impressive results, which have seen its store SaaS business doubled

August 12th 2021

Youzan Education and Xiaogj.com established strategic partnership

May 18th 2021

Youzan announced significant upgrade of its new retail business at MENLO 2021

May 17th 2021

Youzan released "Wow Shop"

April 2nd 2021

Youzan's "WeCom Assistant" solution released free public beta

March 9th 2021

China Youzan announced its GMV in 2020 reached RMB 103.7 billion

January 8th 2021

Youzan integrated QQ mini program into its system

September 24th 2020

Youzan integrated Alipay mini program into its system

September 15th 2020

Youzan officially launched international version of products

August 11th 2020

5 orders with data scale of 10 million each were revealed at MENLO 2020

June 15th 2020

Youzan raised $100 million to invest in software development and customer success

April 8th 2020

Youzan store started to be available on Inke live broadcast

March 25th 2020

Youzan released a 16-step plan to support business owerner during the outbreak of Covid-19

January 31st 2020

Youzan launched Weimall Chain to facilitate chain store business

January 1st 2020

Youzan sponsered the entrepreneurship TV show

One Shop One Dream

December 2019

Youzan 7th Anniversary

Hello, Entrepreneur

November 27th 2019

Youzan Service Market officially launched, with third-party service providers providing diverse service

Build the business service ecosystem

September 11th 2019

Youzan raised $30 million from Baidu.com

August 8th 2019

Youzan reached a strategic cooperation with Baidu on

Direct-sale E-commerce Solution

July 3rd 2019

Youzan Weimall T.1 and Retail 5.0 launched on MENLO Conference

May 8th 2019

Youzan Education launched

April 11th 2019

Youzan raised HKD 1 billion from Tencent

April 2019

Youzan and Tencent launched the Flame Plan to bring more traffic to Youzan stores

December 14th 2018

Youzan launched Youzan Education on the 6th Anniversary

November 27th 2018

Youzan launched group buy in community solution Group Buy

October 26th 2018

Youzan and Tencent launched the Fire Plan to improve operation efficiency of Youzan retail stores

July 1st 2018

Youzan and Kuaishou launched e-commerence solution in streaming videos

June 28th 2018

The abbreviation of the listed company renamed "CHINA YOUZAN"

Jun. 15, 2018

Launch of Beijing office

Undertake functions such as asset management, product development and marketing headquarters

May 18, 2018

Hong Kong-listed company "INNOVATION PAY" renamed "CHINA YOUZAN"

May 08, 2018

2018 Youzan Spring Salon releases "Youzan Chain"

May 04, 2018

Release Youzan Guarantee

Provide credit guarantee for social networking shopping

Mar. 12, 2018

Launch Youzan Escort at the Fifth Anniversary of Youzan

Undertake it because you are trusted

Nov. 27, 2017

Opening of Shanghai branch

Aug. 21, 2017

Opening of Guangzhou branch

Jul. 04, 2017

2017 New Retail Spring Salon

Release "Youzan Retail", "Youzan Beauty", "Youzan Catering" and "Youzan Cloud"

Kick off the "Normandy Project"

Launch new retail, Goal: more than half of offline active businesses

Apr. 25, 2017

New slogan released on the fourth anniversary of Youzan

A Better Business with Youzan

Nov. 27, 2016

Youzan cashier launched online

Sept. 29, 2016

Multiple networking points launched online , complete integration online and offline

Aug. 01, 2016

Invites charities to set up shops for free

Jul. 28, 2016

Announces transition plan for fee charging on existing merchants

Jul. 08, 2016

2016 Youzan Spring Salon announces fee charging on new merchants

Started "Manhattan Project"

Initiate formal commercialization, goal: sustainable large-scale profitability

May 15, 20168

Multi-buyer group purchase comes online: first paid marketing plugin

Apr. 08, 2016

Opening of new office: Huanglong Vanke Center

Youzan Shenzhen branch: launches offline business

Mar. 18, 2016

Youzan Buyer version goes online

Jan. 29, 2016

Youzan open platform goes online, to build an open service ecosystem

Jan. 12, 2016

Youzan Wholesale officially launched

Nov. 01, 2015

Announces transaction fee subsidy plan

Oct. 06, 2015

Full-staff store opening launched and thanks to Longrun Group for cooperation

May 13, 2015

Youzan Mini Store officially launched – open a store without goods

Feb. 06, 2015

"Koudaitong" officially renamed "Youzan"

Release Youzan Distribution Platform

Nov. 27, 2014

Support WeChat pay guarantee transactions to enable businesses to open stores quickly

Sept. 12, 2014

Collaborate with Lojisiwei Show and release "Find someone to pay" & "I want to give gifts"

Jul. 18, 2014

First session of WeChat commerce salon held in Shenzhen

Apr. 25, 2014

Open WeChat pay leads to booming business growth

Mar. 05, 2014

Koudaitong first meeting with businesses at BetaCafe

Jan. 10, 2014

Leave BetaCafe for the new office

Nov. 07, 2013
Management team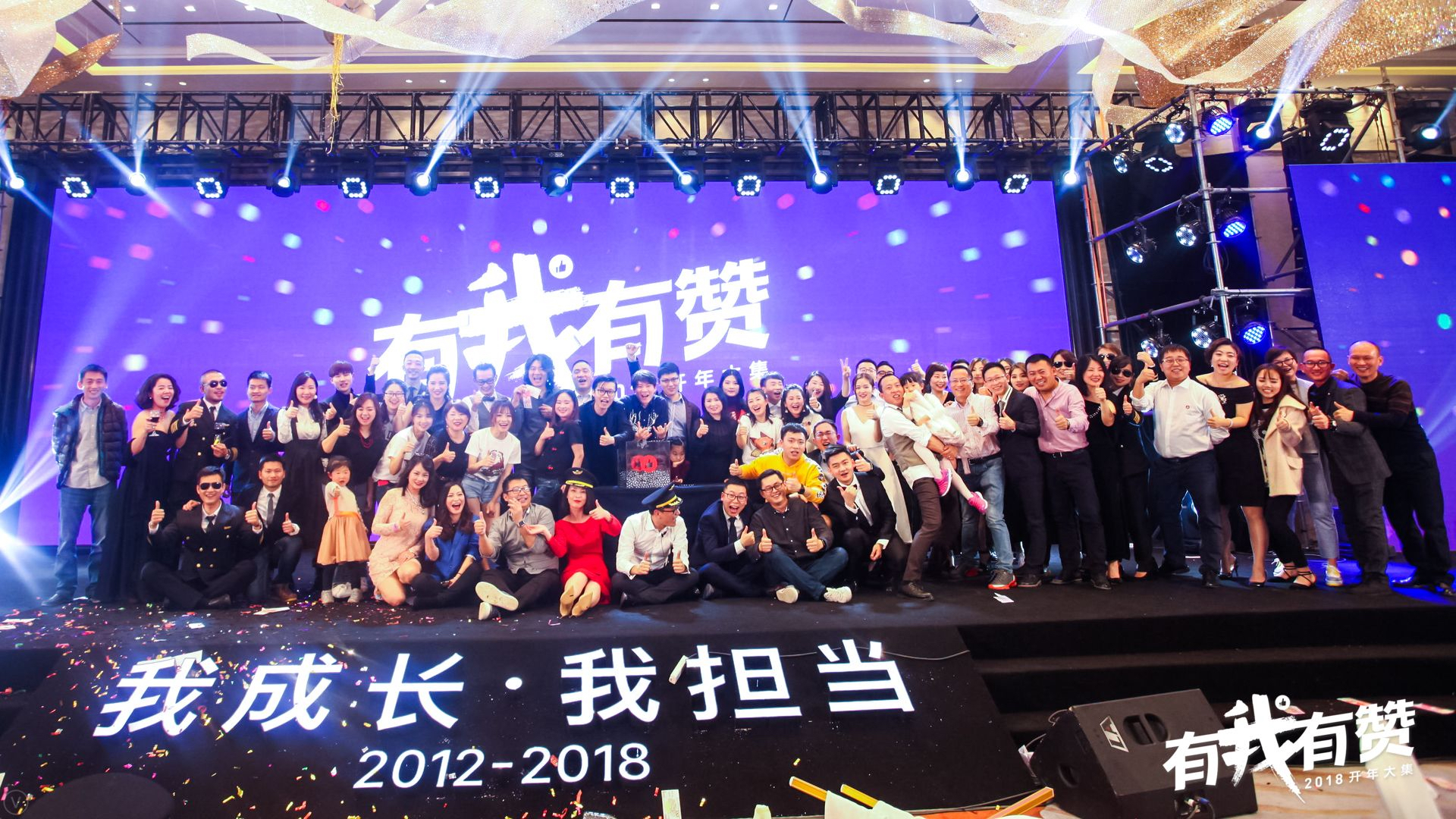 Zhu Ning

Executive Director/Chairman of the board/CEO

Zhu Ning, net name "Whitecrow ", is the founder, executive director, and chief executive officer. Zhu Ning is in overall charge of the development of Youzan's vision, business and organizational strategic planning, and day-to-day management. Whitecrow is one of the earliest user experience designers in China. Prior to the establishment of Youzan, he served as the chief product designer of Alipay, and a product designer of Baidu, and has a wealth of experience in the internet fields including online payment, corporate services, e-commerce, internet communities, and search.

Cui Yusong

Executive Director/CTO

Cui Yusong, co-founder, executive director, chief technology officer, and Youzan Cloud's chief executive officer. Cui Yusong is responsible for Youzan technical reserve and AI strategic planning, product strategy planning, product and R&D team management. Prior to joining Youzan, Cui Yusong served as a search technician at Taobao. He worked in R&D and R&D management for Alipay, Aliyun, and Taobao and so on under Alibaba. Cui Yusong graduated from Shaoxing University with a bachelor's degree in management.

Yu Tao

Executive Director/CFO

Yu Tao, executive director, chief financial officer. Joining Youzan in 2014, Yu Tao is in charge of the planning and management of the financial and legal affairs, business data analysis, risk control, compliance,investment and investor relations. Prior to joining Youzan, Yu Tao worked at Ernst & Young, Shantui Southern Africa and Alipay. Yu Tao holds a bachelor's degree in management from Nankai University, and his major is international accounting. Yu Tao is a senior member of Canadian Institute of Chartered Accountants (CPA Canada) and Certified General Accountant Canada (CGA Canada), and once studied at Hong Kong Polytechnic University.

Ying Hangyan

Executive Director/CSO

Ying Hangyan, executive director, chief service officer. Joining Youzan in 2014, Ying Hangyan is responsible for the company's overall customer service and compliance management, including providing "customer success" services for Youzan business such as post-payment implementation, management guidance, personnel training and recruitment, so as to achieve better referral and customer subscription renewal goals. Prior to joining Youzan, Ying Hangyan worked for Lexmark, China Resources Xinhongji, and TANG Education. Ying Hangyan holds a bachelor's degree in economics and a master's degree in engineering from Beijing Technology and Business University, majoring in management science and engineering.

Guan Yu

CMO

Guan Yu, chief marketing officer. Guan Yu is responsible for overall marketing strategy, business decisions, business growth, establishment of sales channels, formulation of sales strategies, and promotion of business goals. Prior to joining Youzan, Guan Yu served as general manager of Artron Culture Group's Internet Business Division and Artron Art website, and was involved in the preparation of Beijing Palace Museum's Foundation for Cultural Relics Conservation. Guan Yu graduated from the University of Bath with a master's degree in economics.

Huan Fang

COO

Huan Fang is Youzan's Chief Operating Officer, who joined Youzan in 2018. He is responsible for business data evaluation, product commercialization, market input, sales channel policies, resource allocation, etc. Before joining Youzan, Huan Fang served as Vice President at Hillhouse Capital Group Limited. He played a key role in high tech, enterprise services, artificial intelligence, and smart manufacturing investment, where he led and participated in more than 20 projects totaling investments of more than one billion US dollars. He also worked with several other well-known technology companies including NIO, YITU Tech, Horizon Robotics, and many more. Huan Fang holds a double bachelor's degree in Energy Power Engineering and Finance from Shanghai Jiaotong University.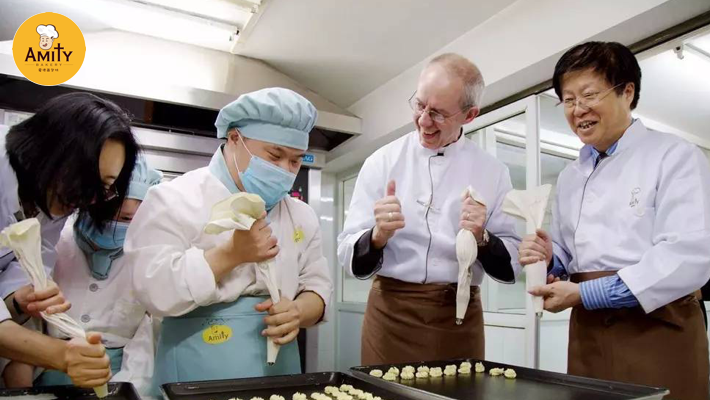 Youzan invites public welfare organizations to open stores for free, allowing more people to pay attention to and participate in public welfare undertakings, and provide products and services for free.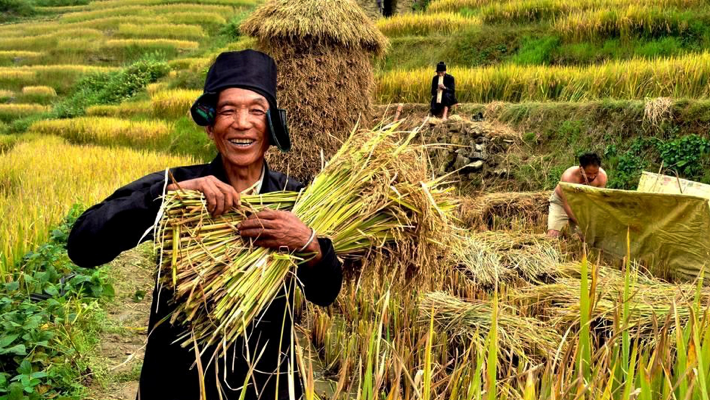 Youzan brings together social forces to help state-level poverty-stricken county Yuanyang County, Honghe Prefecture. Each 1,000 kg of red rice sold can help one farmer household throw off poverty.
Company Headquarters
Unit 1511, 15/F, Shui On Centre, No. 6-8 Harbour Road, Wanchai, Hong Kong
Building 6, Huatai Pioneer Park, No. 698 Xixi Road, Xihu District, Hangzhou